studs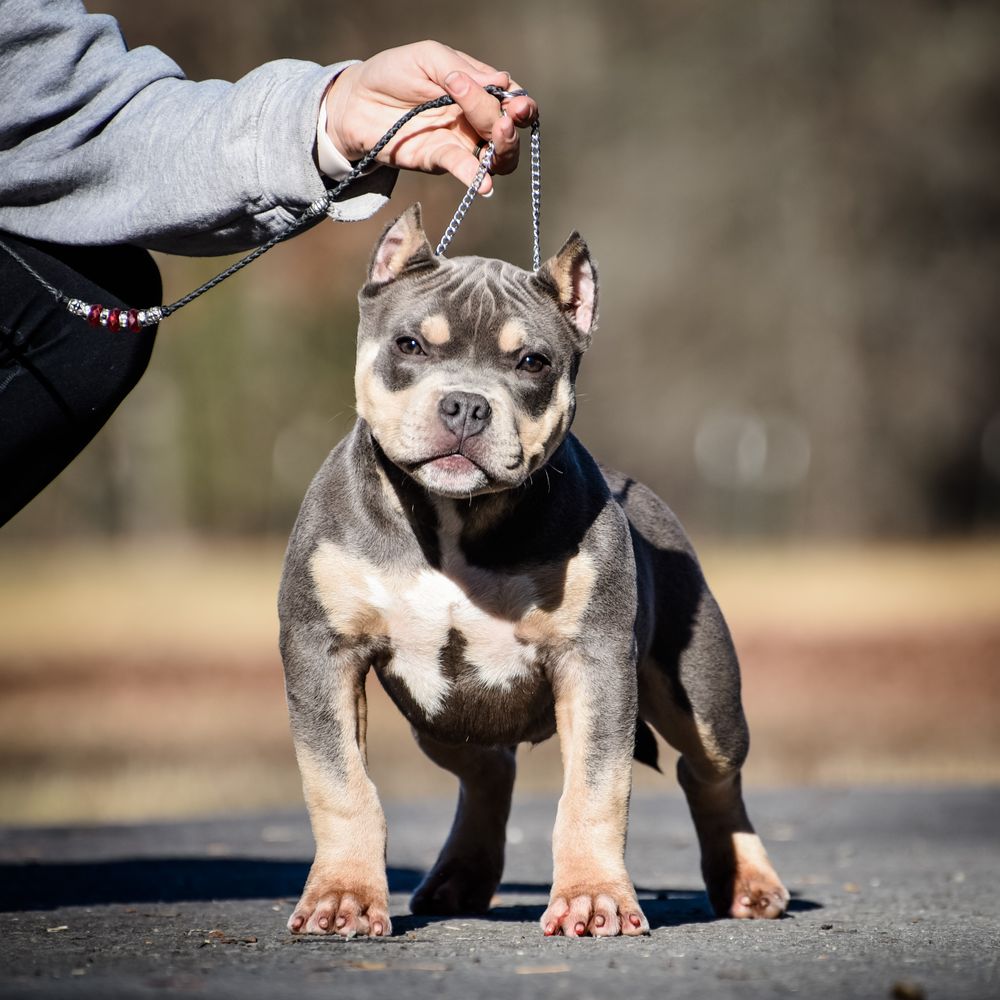 Turnbuckle's The Nature Boy 'Ric Flair'
By GRCH HCB Jaws of EBK out of Reliance Accalia
Ric Flair exudes American Bully type with bone and substance for days, a head that will turn heads and a temperament to match! He will be hitting the show ring early 2022, watch out!
Lock ins for Ric Flair will be begin March 2022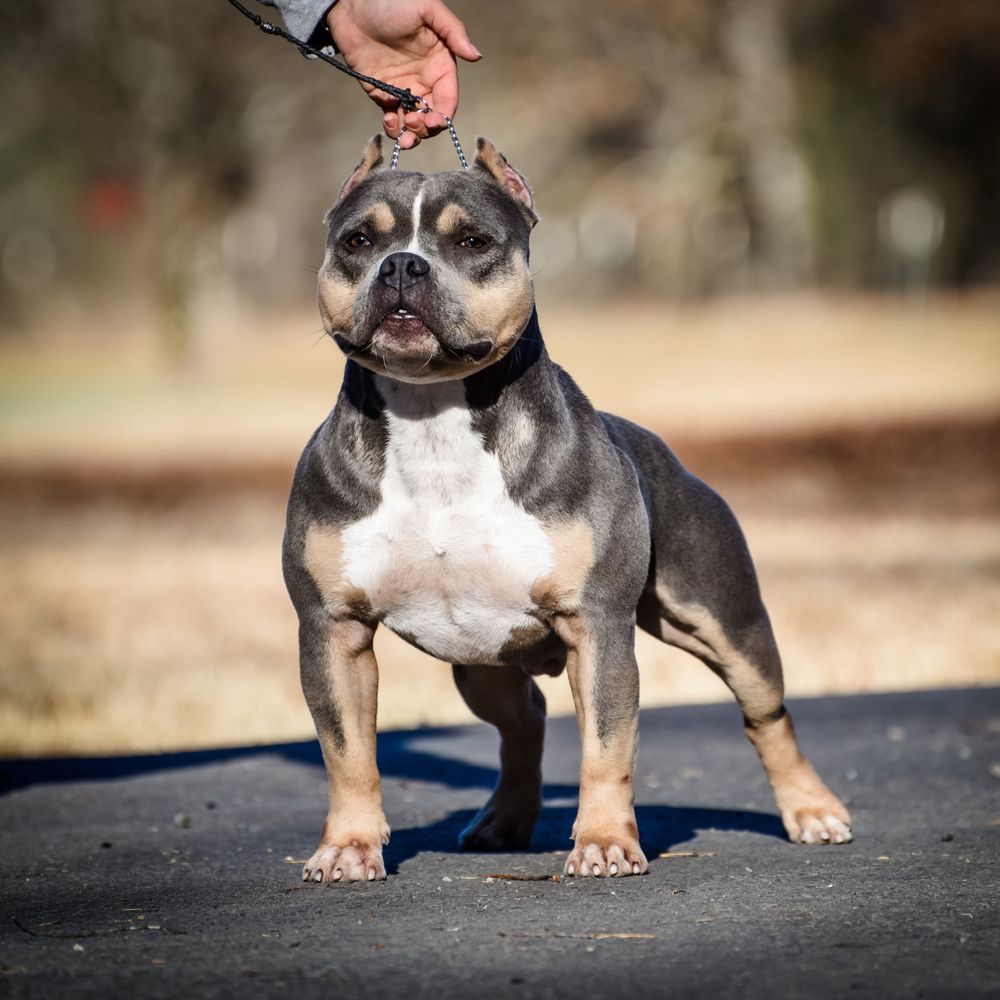 LABC Inca of SIBK 'Inca'
By CH HCB's Homicide of Appalachian Bullies out of SB's Cookie Cutter Shark of LABC
Inca is our new stud dog here at Turnbuckle and we couldn't be more excited about adding him to our program! He is out of CH Homicide and brings size, bone, substance to the table.
Inca's stud fee is $2000 and is now available for lock in! Fresh chilled or live cover available.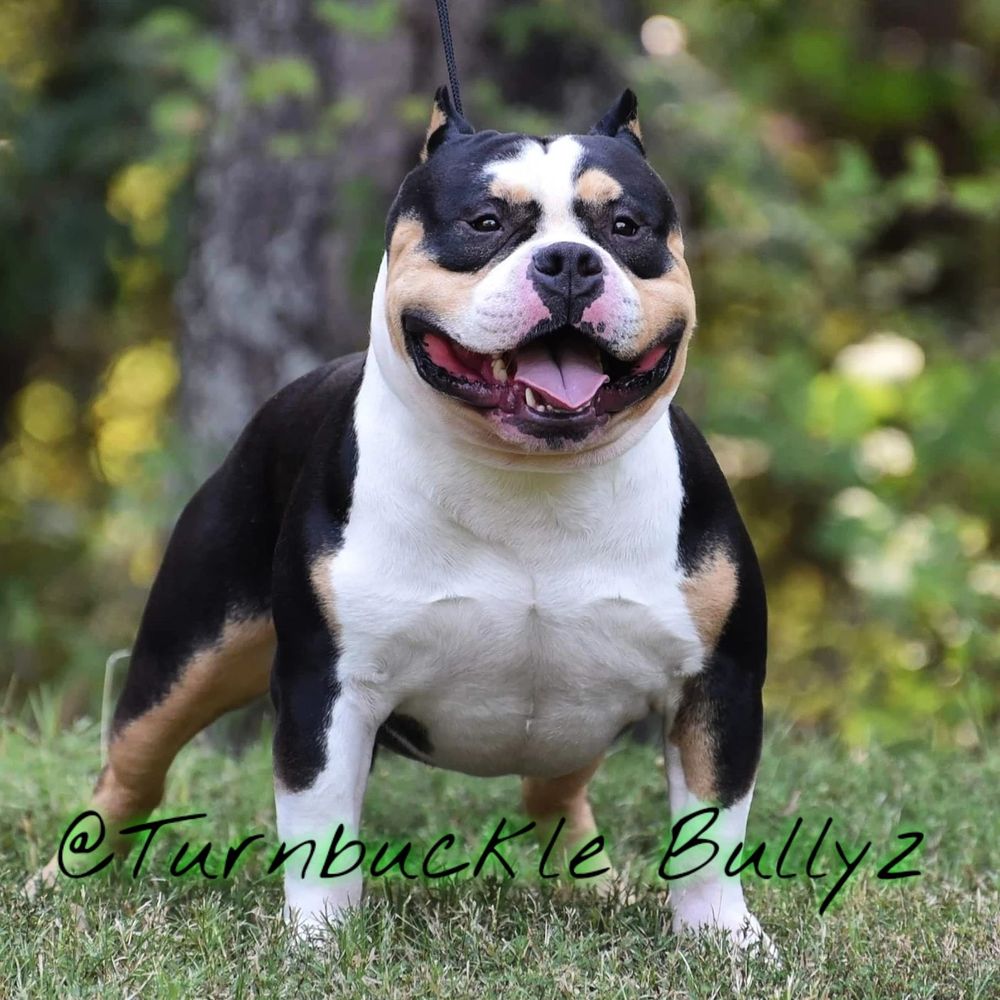 LABC Smokey & The Bandit 'Bandit'
By CH FVB/CBC Venti Cafe Mocha Loso out of BBK Rhea Rousel Rayne
Bandit is an amazingly styled American Bully featuring flawless movement, clean structure, all while encompassing the bully stature and type! A gorgeous black tri, 23" head, 15.75' at the withers, making him a beautiful pocket Bully with the pedigree to match.
Stud fee is currently $1,500 for the first five lock ins! He is available for side by side AI to brucellosis free bitches or fresh chilled semen shipped.